Launching a New Bar: Jigger and Jar
Supporting other local Yorkshire businesses makes us incredibly proud, and one of our latest projects took us to Garforth in Leeds. Independent cocktail and wine bar Jigger & Jar recently opened on Garforth's Main Street, offering everything from delicious food and drink to great music and atmosphere.
The building, which was previously occupied by Stephen Pressley Hair Design, has undergone a complete renovation to open as a great addition to the high street. The new bar opens from midday and provides a table service to customers ordering food and drink during weekdays and until 7pm on Friday and Saturday evenings. Its high street location and popular offerings from hot drinks to cocktails makes Jigger & Jar the perfect venue for the local community.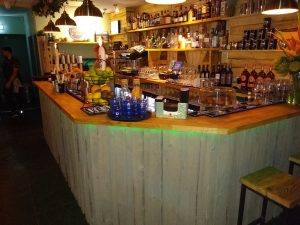 Opening a brand new independent cocktail and wine bar meant Jigger & Jar needed a high quality bar design and equipment to suit their vision and ensure their success with customers. Our Servaclean stainless steel bar system (which was installed by the customer along with their reclaimed timber bar front) ensures they have a bespoke bar design that maximises efficiency when it comes to serving customers and making those all-important cocktails!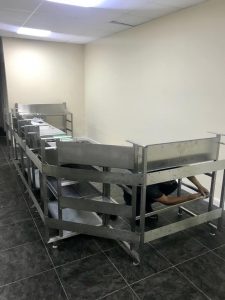 As the bar's owner, Dan Gore explains, the Servaclean experience helped take the project from design to build and went above and beyond to ensure everything was perfect:
"Personalised service at its best. From start to finish the team at Servaclean and, in particular, Neil couldn't do enough to help and go the extra mile to ensure that everything was spot on.  Knowledge was fantastic as even helped with suggestions on design, sizes and workability. Will definitely be using again when we open our next venue."
If you need to find out more about our product and services get in touch on 01274 390038 or email wmail@servaclean.co.uk