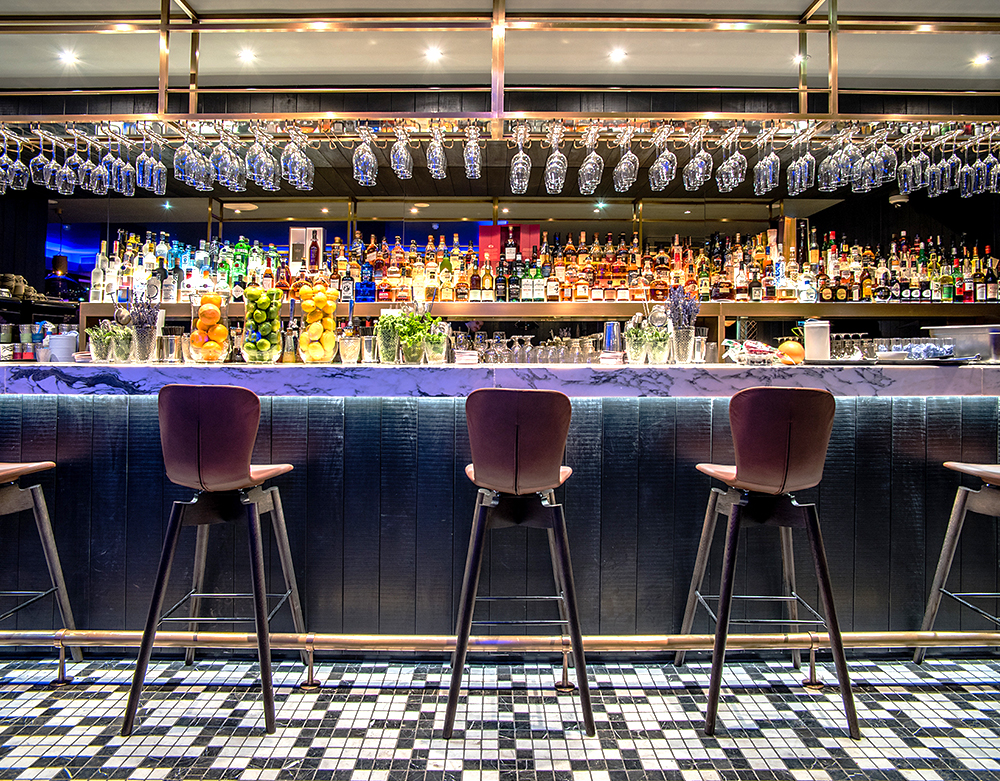 Servaclean Ltd was established in 1988 by co-founders Cliff Livsey (a publican) and Chris Royston (a modular shelving salesman) and had humble beginnings from a rented warehouse just next to Bradford City Football Club, West Yorkshire – offering just one style of shelving product.
It soon became apparent that there was a need for better planning and organisation of pub bar fittings and bar operations across the whole hospitality industry and from this understanding the Servaclean FREE Bar Planning Service was born.
It is said that "necessity is the mother of invention" and, just a few years later, our stainless steel Bar Counter Building System had been developed and was being installed in venues of many of the major hospitality operators in the UK.
Continued growth and success followed and in 1995 we moved into a new purpose built office, showroom and warehouse just a few miles from our original home.
Servaclean Ltd is now run by Directors Deana Roberts and Andy Royston – the next family generation of the respective co-founders and, along with our experienced dedicated employees, we  are committed to the continued development of our modular bar fixtures and stainless steel product range and bar design service to help bar operators achieve the best possible bar operation for their business.
"Fantastic Bar Systems! We use in all of our outlets. Servaclean are great to work with and think every last bit of detail through."

"The Servaclean team were first class from start to finish. The design process was detailed and thorough, they accommodated several amendments and dealt with last minute requests in their stride! The liaison with the main contractor was first class and the installation was seamless. Feedback from the pub team post opening is excellent, the system allows for far quicker speed of service, it is easy to clean and adapt. The Servaclean bar system is a key component of all our future Head of Steam openings as we drive the brand UK-wide."

"The Servaclean bar product and professional installation workmanship have been a pleasure to purchase and the increase in "speed of service" from the new bars has made an almost instant return on investment."

"It's always a pleasure to work with people who understand the business."

"The Servaclean installation offers generous amounts of hygienic glass storage shelves – the most hygienic on the market – which allow the operator to serve customers efficiently and maximise their profits during busy trading periods."

"…and a great functioning bar it is too!"

"Servaclean is the only Company for the job."

"The Servaclean system does exactly what it sets out to do. Servaclean's expert planning and products ensure our venues can cope with exceptional customer demand and maximise profits."

"Servaclean's CAD drawings are particularly helpful in bringing together all the building, services and equipment contractors so that everyone knows exactly what is required when constructing the bar counter and associated facilities."

"I was delighted to choose Servaclean to plan and supply my new stainless steel underbar. A "Premium" product with service to match."

"The attention to detail in the design of both bars at Angels Hotel for Lisini Pub Co was excellent.  We thoroughly recommend their services and products"