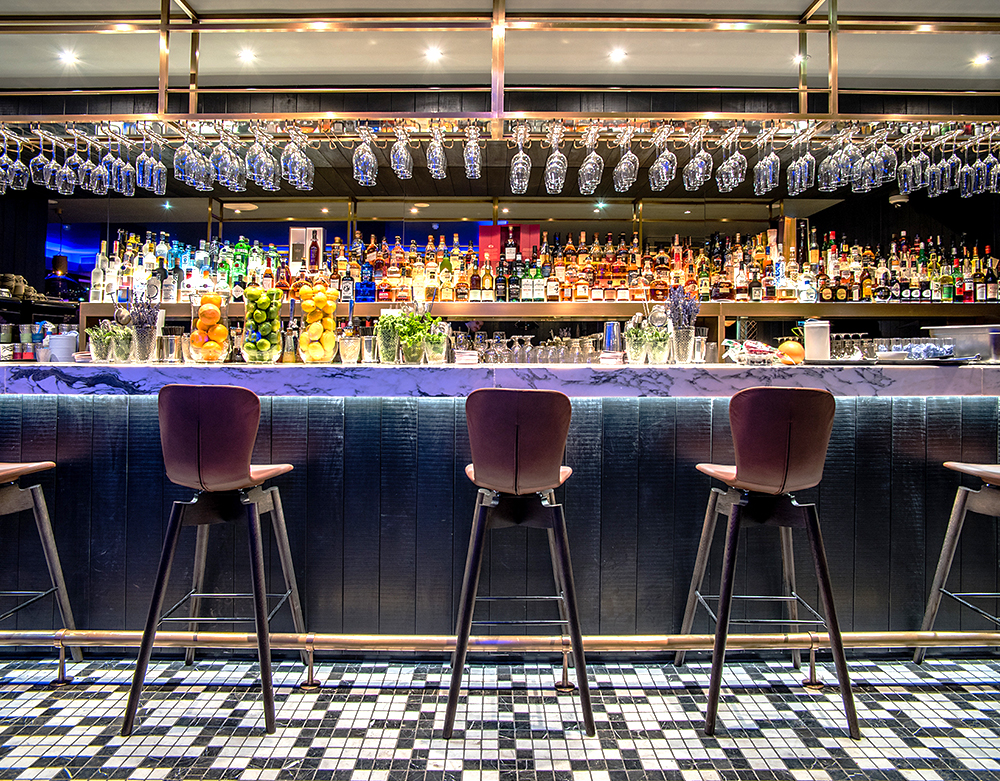 Award Winning Bar at the G&V Royal Mile Hotel, Edinburgh
"Whether you require a full bar system, mobile or portable units for indoor or outdoor use, we have a solution."
As commercial bar manufacturers, bar designers and installers, we work closely with venue operators, architects, interior designers and project managers across the UK to help provide award-winning bars that make it easy for businesses to serve customers quickly and efficiently, maximising profits and enhancing customer service.
Industry knowledge acquired over five decades has allowed Servaclean to build a comprehensive range of purpose-designed bar products to meet all the requirements of the modern-day hospitality business. We are also recognised as an industry leader when it comes to providing sustainable bars which meet all current hygiene legislation.
We care about your business as much as our own and are committed to the continued development of our BARFrame stainless steel bar system as well as our FREE BARPlan service to help bar operators achieve the best possible bar operation for their business.
Our Values
Customer Service
We care about your business as much as our own.
Quality
All our products are manufactured to the highest standards to last a lifetime.
Knowledge
Five decades of industry experience, we can help you find solutions for every servery situation, indoors and outdoors.
Integrity
We will always be honest and provide solutions which will benefit your business now and in the future.
"It's always a pleasure to work with people who understand the business."

"The Servaclean installation offers generous amounts of hygienic glass storage shelves – the most hygienic on the market – which allow the operator to serve customers efficiently and maximise their profits during busy trading periods."

"…and a great functioning bar it is too!"

"Servaclean is the only Company for the job."

"The Servaclean system does exactly what it sets out to do. Servaclean's expert planning and products ensure our venues can cope with exceptional customer demand and maximise profits."

"Servaclean's CAD drawings are particularly helpful in bringing together all the building, services and equipment contractors so that everyone knows exactly what is required when constructing the bar counter and associated facilities."

"I was delighted to choose Servaclean to plan and supply my new stainless steel underbar. A "Premium" product with service to match."

"The attention to detail in the design of both bars at Angels Hotel for Lisini Pub Co was excellent.  We thoroughly recommend their services and products"