Mobile Glass Washing Solutions
With maintaining hygiene standards now more important than ever, keeping your staff and customers safe whilst utilising outdoor space calls for a mobile solution.
The new range of products from Clenaware are specially designed to meet this demand with options including their mobile glass washing station and collection trolleys.
Mobile Glass Washing Stations
The Clenaware Mobile Glass Washing Station allows for easy transportation of your glasswasher, Airack Glass Dryer and basket storage to make washing your glasses as easy as possible without the hassle of moving around your kitchen and bar area with heavy baskets.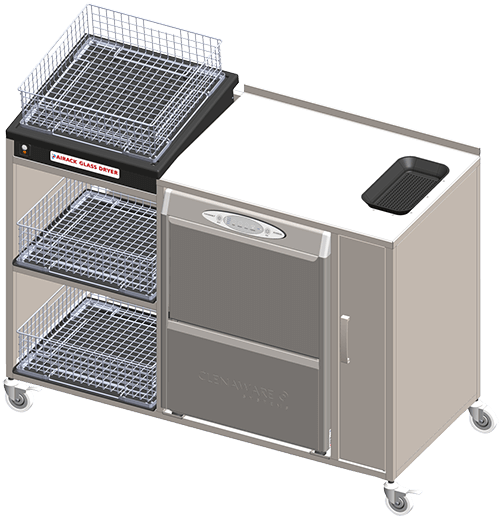 Collection Trolleys
Collecting glasses is another essential consideration for your bar operations. Clenaware Collection Trolleys provide an efficient mobile glass collection solution that can also stay in place for customers to place their glasses once finished, reducing the hygiene risk of staff having to touch the glasses.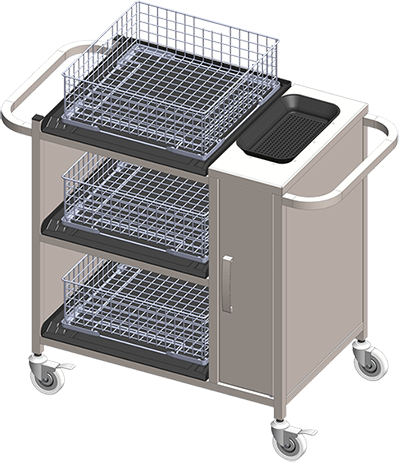 For more information on their products, get in touch with Clenaware here.
Using your outdoor space to its best potential so that staff can efficiently and safely serve customers is a great way to meet social distancing guidelines. Even with restrictions relaxing, new regulations are likely to remain in place for a long time yet and bar owners will want to find a way to adapt without compromising on quality.
For the complete outdoor bar experience, check out the Servaclean range of mobile bar and portable bar solutions.